The Sitting Project was founded to explore and demystify the benefits and techniques of meditation. The hope is to provide people with information and education regarding the various traditions of meditation and to cut through the spiritual mumbo jumbo that often is perceived to surround it and get straight to the core of what meditation is really about and how it promotes qualities like awareness, compassion, mindfulness, stress reduction, understanding, and the search for basic human happiness.
Meditation (we like to just call it "Sitting"), is not just for Buddhists or mystics. Meditation comes in all different forms. Sometimes it is referred to as "vipassana" or "tonglen." Other times it is can be called "contemplation." And still other times, it is called "prayer." But Sitting is not about supporting a certain set of beliefs that are somehow incompatible with other beliefs. You can strengthen your mind and heart by cultivating awareness and compassion in your day-to-day life– this can be achieved through Sitting. If you want a healthy body, you can eat healthy food and go to the gym. If you want a healthy mind and spirit, you can ingest healthy teachings and meditate. SO THINK OF MEDITATION AS GOING TO THE GYM FOR YOUR MIND.
As the goals of the Sitting Project have evolved, there is an increasing focus on public sits. As of 2015 we have done multiple public group sits in NYC, Denver, CO and Boulder, CO with the expectation to expand to larger and more geographically diverse sits.
History:
The Sitting Project is run by Cary Tamura and conceived of by Cary Tamura and Nicholas Whitaker.
C.T. who lives and works in Manhattan, was introduced to Zen meditation in 2003 through the book, "Buddhism Plain And Simple" by Steve Hagen and later became a student of John Baker (Teacher at the NYC Shambhala Center, one of the founders of the Westchester Buddhist Center, and a student of Chogyam Trungpa Rinpoche).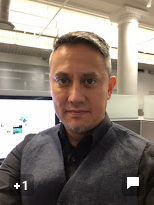 Nick lived in a Zen monastary in California for 2 years and currently lives in Boulder, CO.
Want to get involved? Have questions?
email> thesittingproject at gmail dot com
The Sitting Project also receives great support from Buddhist teacher and life coach, Joe Mauricio www.josephmauricio.com